THE WATCH LEATHER STRAP
We offer 3 types of bracelets, so that they match perfectly with our timepiece models:
In calf leather
In suede
In ostrich
Per watch box you will find two straps.
Size 18/16 (width between the lugs 18 and at the tip 16 mm).
They are produced in Belgium and hand sewn.
They are available in standard length and XL version on request.
For our GOLD watch models, the buckle matches with the watch case material.
THE WATCH BOX & DISPLAY
They symbolise the continuation of our commitment to excellence. We take our history and craftsmanship a step further by enhancing our watches with two additional factors that will allow you to recognise us among others, in all circumstances:
The watch box protecting your timepiece
The displays
Both are made of solid oak wood and are also produced by hand. The watch box containing your watch is there to accentuate the human touch and the unique imprint that you find throughout our creations. Bernies wanted to underline its difference, and its desire to prolong the moment of purchase of this timepiece by means of a feeling other than "déjà-vu".
Our new watch box consists of two parts.
One part with the watch and straps and another with the documents and certificate of the watch.
The interior is covered with velvet to ensure the softness of our creations.
It comes to life with the rythm af our watches.
The display stand is also in keeping with Bernies' spirit of craftsmanship.
You will find it at our dealers to display a global and quality brand image.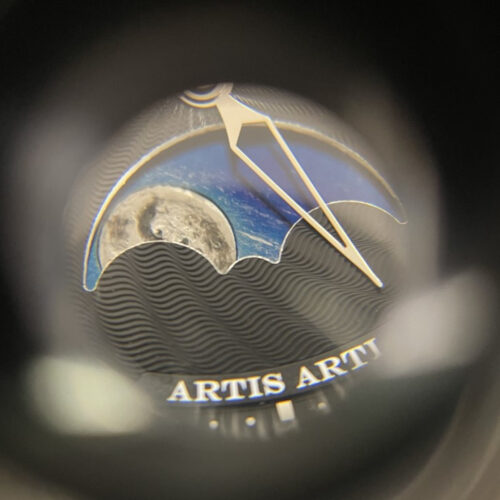 ENGRAVING DETAILS
In our Moon Phase timepiece's models you will find an engraving placed on the moon phase complication under the guilloched dial.
It is reserved for the sole discretion of its owner and the watchmaker in charge of its maintenance or refurbishment.
The quotation chosen by its owner is completely personal.
The criteria we ask is that this quote be 1)related to the moon 2) come from a writer, a thinker, a philosopher and 3) that its message be eternal.
Here are some examples:
« The moon is the dream of the sun » - J. Cocteau
« The moon, an old lady who has no ears »  - P. Claudel
« Of two things moon the other is the sun »  - J. Prévert
No one sees this engraving, as it is the talisman of the one who knows who wears it.